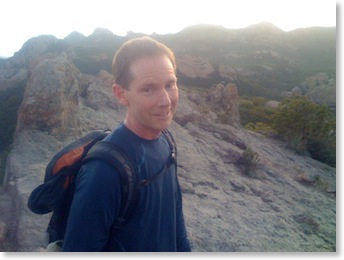 Doug Schwartz, mastering engineer, started listening to music literally at conception (Dad was playing with Frank, Dean, and the Pack; Mom was busy singing with Nat, Judy, and the rest). After recording as a child with icons like
Burt Bacharach
,
Richard Harris
,
Johnny Mann
, and
Jimmy Joyce
, he began a career behind the glass at famed Whitney Studios in Glendale, assisting on sessions as diverse as Hanna-Barbera scoring dates and
Barry White
records. Good fortune gave him the chance to work with
Mike Chapman
, engineering records for
Blondie
,
Suzi Quatro
, and
Pat Benatar
. Sessions at United-Western Studios, Sunset Sound Factory, and Cherokee brought projects with
Fishbone
,
Los Lobos
, and
Motley Crüe
. MCA Records hired him on to begin remastering their vault gems at the dawn of the CD era, and Grammy awards soon followed for his work on
Billie Holliday
and
Chuck Berry
box sets. Independence beckoned, though, and his credit list diverged ever wider, responsible for an extraordinary run of highly successful
Now That's What I Call Music
projects,
M-G-M music soundtrack restorations
,
film audio restoration
, and independent
jazz
,
rock
,
alt rock
,
pop
, and remarkably diverse cultural works from far-away Cambodia and
Iran
.
Doug comes from a
very
musical family:
Father
Willie Schwartz
played lead clarinet with
Glenn Miller
and went on to a very successful career as a Hollywood session woodwind player, for
Billy May
,
Nelson Riddle
,
Gordon Jenkins
,
Neal Hefti
,
Henry Mancini
, and many others. His
Wikipedia page
barely scratches the surface.
Mother
Peggy Clark
and her sisters sang with the Tommy Dorsey Orchestra as The Sentimentalists and made four albums as The Clark Sisters; all the while she, too, was very much in demand around town as a sightreading phenom, with Jud Conlon, Johnny Mann, and Earl Brown.
Sister
Karen Schwartz
, like her Mom, is a great sightreader, and has sung on many record dates and film scores. That angelic choir on Edward Scissorhands? Yeah, that was her (
here's her site
).
Sister
Nan Schwartz
is a Grammy winning, seven-time Emmy nominated composer and arranger with an extraordinary sense of harmony (check out her
webpage
), who just happens to be married to
Conrad Pope
, an incredibly well-schooled musician who scores films, writes commissioned orchestral works, and orchestrates for guys like John Williams and Alexandre Desplat (
here's his site)
.
Uncle
Bob Bain
was the triple-threat composer-arranger, record producer, and guitarist who, when he wasn't dubbing (among a million other credits) held the Tonight Show with Johnny Carson band together all those years with Doc Severinson. Here's a
podcast series
of his early radio shows and lesser known recordings (most are
very
well known
!).
Uncle
Derf (Vern Friley)
played brilliant trombone with everyone from Duke Ellington to Bill Holman to Buddy Bregman, and made a slew of other great records in the '50's and '60's. He was married to
Aunt
Jean Friley
sang with Sy Oliver, Jack Smith, and Ray McKinley and then transitioned on to film and television work in the '50's and '60's.
Uncle
Jack Schwartz
played sax with Terry Gibbs and Gene Krupa, and played extensively in the LA club scene in the '40's, '50's, and '60's.
Aunt
Ann Terry
sang on radio, records, film, and television for Henry Mancini, Andy Williams, Carol Burnett, and many others, and was married to
Uncle
Pete Terry
, who likewise played with Ray McKinley before joining the NBC staff orchestra, livening up Laugh-In when he wasn't playing for Johnny Mandel or The Mamas and the Papas.
We'll save the story of cousins, nieces, and nephews for another page...
When not lending his ears to musicians, producers, and composers, Doug can be found tending his citrus/avocado orchard,
observing the night sky
, or wandering the
Santa Monica Mountains Recreation Area
.